Looking back on a great night
I'm still glowing from yesterday's jubilee concert. It was such a GREAT nigth! I have received so many messages today, through email, phone and facebook, it is just amazing! People from all over the country visited the concert, some of them I hadn't seen in 25-35 years. I'm lost for words. It was so great that the Fred Krens, the drummer from the first Intrioduction years, could be there, just as bassist Marcus van Rooij who I played a lot with in the late 80's, early 90's. And of course Sven Happel and Jasper van Hulten are the best!!! They played so great, thanks guys. I don't think we should leave it at this….
At the moment I'm still working on the audio and video recordings of this concert, but I will try to post a short video impression on facebook tomorrow.
Thank you all so much and I hope to see you all again soon!
Harry Happel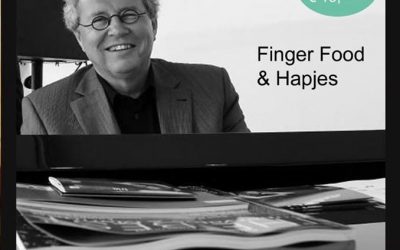 On Friday, December 2, I'll be playing at Huis ten Wolde, together with Harry Emmery (bass) and Ben Schröder (drums). This is a special fingerfood night, starting at 7 pm, to start the weekend on a musical note. Would be great to see you there! For more information:...
read more